May 17, 2019
Delevan, NY


After saturated grounds and rain postponed the original race date, the new era of Freedom Motorsports Park got underway Friday night with the return of the Super Late Models as the headline division at the 1/3 mile clay oval.

Mike Wonderling took the lead at the start of the 25 lap Super Late Model feature, with Max Blair moving around Dave Scott to take second. Blair made a wild move to thread the needle between Wonderling and a lapped car on lap 12 to take the lead, and from there Blair roared away to take the win. Wonderling held off a closing Scott at the end for second, with Greg Oakes in fourth and Bryce Davis finishing off the top five.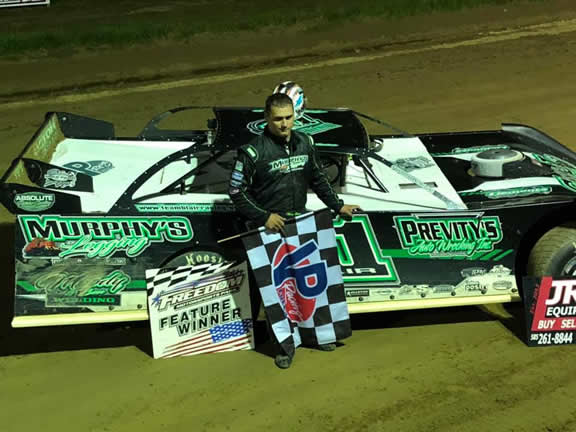 Super Late Model heats were won by Mike Wonderling and Max Blair.