ABOUT TBR | TBR DRIVERS | PARTS | FABRICATION | CONTACT


Team Blair Racing supplies parts for dirt late models, FASTRAK crate late models, modifieds, street stocks, and more. We deal with these major companies, as well as all other major brands. If you need it, we can get it!!
All parts can be picked up, shipped, or delivered to the track.
For ordering and pricing information, please contact Rob or Max at (814) 827-7974 or (814) 673-6596.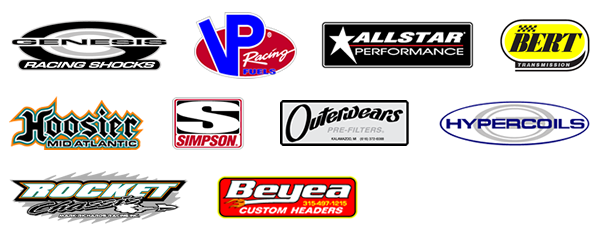 Click here to view the Team Blair Racing flyer. In order to view the flyer, you will need to download and install
Adobe Acrobat Reader.